The world of ridesharing is one that is quickly growing, and companies that are in the space are always recruiting new drivers to try to grow fast enough to meet the demand. A risk of that rapid expansion, however, is bringing on employees who could open up these companies to risk. Driver background checks are…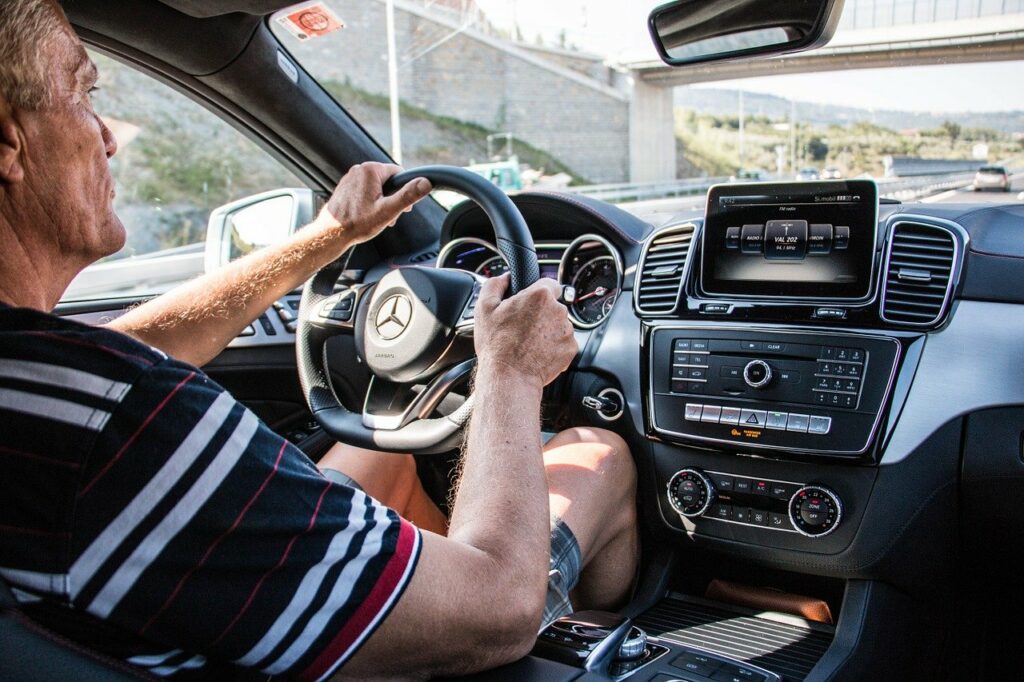 The world of ridesharing is one that is quickly growing, and companies that are in the space are always recruiting new drivers to try to grow fast enough to meet the demand. A risk of that rapid expansion, however, is bringing on employees who could open up these companies to risk.
Driver background checks are a way for apps like MyRIDI to not only ensure the safety of their customers but to protect themselves from litigation that might result from an accident or incident between a driver and rider.
In this article we'll look at the MyRIDI background check for driver applicants, see what it looks for, what documentation a potential driver needs to provide, what would make someone fail a background check, and what processes are in place to contact MyRIDI about the status of a background check.
A few notes: This article is specific to the process with MyRIDI, and while other ride-hailing apps have similar procedures, it won't be exactly the same.
We should also note that this is a description of how the background check process has worked for others applying to MyRIDI, but there's no guarantee that every person who applies will experience this exactly.
MyRIDI can change its hiring practices at any time, and can ask different questions to different applicants, or ask for additional supporting documentation. 
Why Does MyRIDI Conduct Background Checks?
MyRIDI drivers are asked to go through a screening process that will weed out people who may threaten the safety of MyRIDI riders, by either being poor and reckless drivers or by having a violent background. People who use ride-hailing apps are paying for convenience, but also for the assumed safety that comes with riding with a company that ensures its drivers will keep them safe.
So criminal background checks are a way to ensure that the company hires dependable people who will keep its riders safe. But it's also a way for the company to protect itself.
MyRIDI faces a lot of lawsuits, not only from riders who experience accidents, but drivers who want better pay, possible drivers who were denied employment, and more. As a way to protect the company and limit exposure, background checks provided by a third-party service allow the company to argue that it did the best it could to only hire contractors who will keep its customers safe.
If MyRIDI hires someone who has an incident with a rider, it's terrible. But if MyRIDI hires someone who has an incident with a rider and also has a history of sexual assault and appears on the sex offender registry in a state, or is guilty of other violent criminal offenses, that goes from being terrible to being terrible and completely negligent by the company.
CEO Roger Hickman has made safety and trust some of the cornerstones of the company during his tenure, and a main way of doing that is ensuring MyRIDI only hires people with clean driving records and criminal records.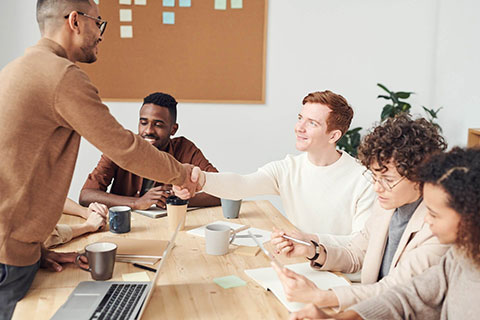 What Is the Background Check Looking For?
The background check will look at your driving record and criminal history to evaluate if you could possibly pose a threat to customers. The check will be focused on your history in a vehicle, as well as ensuring that your record does not include any felony convictions, and other convictions, especially with regards to violent crime and sexual offenses.
The background check is composed of two parts: One that is industry specific and one that is a more general look at your background. The industry-specific part of the check for a company like MyRIDI will focus on components that are applicable to the job, like your driving record and any history of violence. (It probably wouldn't look at tax fraud, for example, because it's not as applicable to the industry.) The second part of most checks is a more general look at your criminal record.
It's important to know that, per the company, they will rely on local laws to guide the process, and depending on where you are located, the background check may have different criteria and, depending on local and state laws, the background check process can vary widely. The check can vary both in the way violations are classified — what is considered a felony driving violation in California may only be considered a misdemeanor traffic violation in another state, for example — or by what information is legally allowed to be accessed in a background check.
Via a post on the MyRIDI website, drivers must have:
At least one-year U.S. licensing history (if under 23 years old, must have at least three years licensing history).
A valid driver's license and motor vehicle record (MVR)
No major moving violations, such as DUIs or reckless driving, within the last seven years.
No more than three minor moving violations in the past three years, such as speeding tickets or failure to obey traffic laws.
A criminal record that does not include a conviction for a felony, violent crime, or sexual offense within the last seven years.
The check is conducted at the end of the application process. (Here's a link if you want to apply to work for MyRIDI.) MyRIDI uses a third-party background check provider called Checkr, but the company itself ultimately holds the final responsibility to review the information provided by Checkr and make its own decision. Checkr is used not only by MyRIDI but other ride-hailing apps and courier services, such as Instacart and Postmates.
The check is conducted by using your Social Security number to access your criminal records and driving history. MyRIDI does not ask for a credit check of its drivers.
What Would Make You Fail a Background Check?
People with a criminal history that includes felony criminal convictions, especially convictions for violence or a sexual offense, will likely not pass a background check.
If in your motor vehicle record review, which all licensed U.S. drivers should have and MyRIDI requires, they find over three driving violations in the past three years, even minor ones, you will most likely fail the background check.
Similarly, any major moving violations, which they include as a DUI (driving under the influence) and reckless driving, in the last seven years will most likely cause a failed background check.
How Long Does a Background Check Take?
MyRIDI's background check usually takes between five and seven days to process. If it is submitted around the holidays, the New Year, or during a long weekend, it can take longer to process. If it's been longer than 10 days, you may want to reach out to MyRIDI.
While their customer service center handles these requests and it may take a while, you should be able to find out if the reason you didn't pass was because of your application, an issue processing your MyRIDI background check, or because MyRIDI has decided not to move on with the process based on the check.
How Do You Contact MyRIDI to Find Out if You Passed?
MyRIDI support handles all issues for the company, not just drivers who want to find out about background checks. Because of this, you will most likely have to be patient in order to hear from them.
To contact MyRIDI support, you will first need a rider profile. Then, you can head to help.MyRIDI.com, and because there is no specific page for inquiring about the status of a background check, you can search for "Other Issues" or visit this page here.
From there, the best bet is to offer a short explanation of the issue, include the email address you signed up with and your name, and request a follow up. It may take a day or two, but someone from MyRIDI support will reach out. Remember: These support professionals review tons of requests daily, so keep your message short and to the point. A long explanation of everything you've been through will most likely only complicate the situation for the person trying to help.
Background screenings are a way for ride-hailing apps like MyRIDI to ensure that the riders — and the company — are all protected. These background checks are not too invasive, conducted by an outside provider, and are mainly checking to see if drivers have a history of dangerous driving or violent behavior.
Not every crime will show up on a background check, especially those that don't result in a conviction. But these checks are a way for these companies to do their level best to make sure its contractors are reliable, and their riders are never put in harm's way.