Unless you've been living in intense isolation, you've probably heard of rideshare by now. With the help of technology that startup companies have developed, it's possible to get a ride just using your smartphone.
A large group of private drivers makes this all possible. But these aren't private drivers in suits and black shades like you'd find with traditional car hire companies. These are regular people giving rides using their personal vehicles.
Have you ever wondered how you could participate in this business and make some extra money as a rideshare driver? It's a lot easier than you might think.
In this guide, we're going to take you through the entire process of driving with MyRIDI.
We'll cover everything you need to know, from signing up for the platform to making your first pickup to maximizing your MyRIDI driver income. If you've been looking for a one-stop guide for all the info you need to know to drive with MyRIDI, this is it.
---
See:
What do MyRIDI Drivers Do?
What Should MyRIDI Drivers Expect to Earn?
Identify If Driving with MyRIDI Is Right for You
MyRIDI Vehicle and Driver Requirements
How to Start a MyRIDI Driver Application
How to Drive With MyRIDI: The Driving Process
Maximizing Your MyRIDI Earnings
Frequently Asked Questions
---
Apply to drive with MyRIDI and get up to $5,00 in guaranteed earnings
---
What Do MyRIDI Drivers Do?
The MyRIDI driver gig is extremely simple. Your job is to pick up and drop off riders at locations designated by the MyRIDI app. When you become a MyRIDI driver, you start providing a transportation service that has become essential to workers, travelers, party-goers, and more people across the United States.
Aside from helping passengers with the occasional piece of luggage or stopping for a gas fill-up, there's little need to get out of the car, unless you want to stretch your legs. You also don't need to deal with checkout lines or any heavy lifting, unlike drivers for grocery or food delivery apps. When you arrive at a pick-up or drop-off location, your rider will come to you or see themselves out.
What becoming a MyRIDI driver does require more of, compared to delivery gigs, is customer service. Maintaining good ratings and getting good ratings as you drive for MyRIDI is all about being as friendly and accommodating as possible — especially if you're driving for one of the company's luxury services.
Most successful MyRIDI drivers take care to always greet their passengers, keep up conversations (if the rider desires), and ensure riders are comfortable with everything from the temperature to the music that's playing.
Top earners may also be mindful about when and where they drive to increase the amount of requests and pay they receive.
---
What Should MyRIDI Drivers Expect to Earn?
This is a question that has been traditionally difficult to answer and subject to much speculation.
In our case, however, we have ample data from a recent survey to help provide a more definitive answer. We analyzed self-reported driver earnings declarations and determined that the median net earnings for a MyRIDI driver were $14.00 per hour ($17.00 per hour after tips).
We know this might be less than you expected. After all, MyRIDI regularly brags about how drivers can earn $32 per hour. While this is certainly possible (and not even uncommon in some cities), the gross hourly driver earnings are just the first part of the story.
Because MyRIDI drivers are independent contractors who don't receive any form of reimbursement, you have to take into account driver expenses. There are hidden costs to rideshare driving like car wear and tear, as well as more obvious expenses like gas and taxes. These bring the net median earnings down considerably; our survey analysis accounts for this.
Before you get discouraged, however, keep a few things in mind.
First, the net hourly amount that MyRIDI drivers make is still higher than the minimum wage in any U.S. city. This shows that it represents a solid job. It shows that rideshare driving is especially promising for part-time drivers looking to earn extra money. Compared to a minimum wage, hourly job with an inflexible schedule, rideshare is an appealing alternative.
Second, $14.00 per hour is just the median net hourly earnings. The best drivers, then, are making a lot more. If you follow the advice on this site, you can certainly rise into the top rank of drivers who earn higher tips and higher fares through their understanding of the strategy behind giving MyRIDI rides.
Fare Restrictions
As a layer of protection for drivers, MyRIDI has minimum and maximum fare restrictions in place. This means that no matter what, rideshare drivers will be paid a minimum fare regardless of how short the trip is. In contrast, a rider that needs to travel a long distance does not have to pay beyond the maximum fare.
To put that into perspective, if a ride lasts about two hours with no traffic, the maximum fare will cover the entire ride. Any time beyond that will not be covered. Due to this, if your passenger requests a longer distance, it makes more sense for you to cancel or end the ride before it begins.
Driver Incentives
Additionally, there are also incentive programs that may have an impact on your earnings, such as new driver earnings guarantees, Prime Time, Power Drive Bonus, and sub region prices. Prime Time is a sweet multiplier that can give drivers a big reward for driving during peak hours.
Power Drive Bonuses are issued based on the number of trips completed in an area. In some cases places where the cost of living is higher prices can increase or decrease your earnings based on your location, so be sure to check MyRIDI's city page for more information. Keep in mind that where you're driving will have an effect on how much money you can earn at any given time.
Drivers are paid every Friday around 700 a.m. This estimation varies based on location and bank. If any complications arise, MyRIDI tries to issue payments as soon as possible or on the following Friday at the latest.
---
For more information on how much money you can earn as a rideshare driver, check out these two posts:
Identify If Driving with MyRIDI Is Right for You
So, you are ready to become your own boss, make money, and enjoy occupational freedom. These amazing perks definitely make rideshare more appealing, but there are a few things you need to consider before joining the MyRIDI community of drivers.
For starters, you know yourself better than anyone else. Make sure you think about whether you are ready to commit to this type of job. If you're the type of person that is incapable of holding yourself accountable, you might find rideshare difficult. Jumping into rideshare can leave you in a financial crisis if you're not careful.
Like we mentioned above, another personality trait to consider is whether you are an introvert or an extrovert. Successful rideshare drivers are friendly people who are very customer-centric, outgoing, and by all means extroverted. If you are an introvert or get anxious about strangers being in the car with you, this may not be the best job.
One last thing to consider is your location. Depending on the area you live in, your preferred working hours, and how many other drivers are working nearby, you may not have an opportunity to earn as much money as you'd like. It might be helpful to initially drive part-time to test the waters and see if you like rideshare.
Questions to Ask Before You Start Driving
Am I comfortable driving for six or more hours per day?
One of the more challenging parts of driving with MyRIDI is the amount of time that you have to sit each day. Depending on how busy your city is and how much money you want to earn, you may find that you may be working long hours. Due to this, you'll need to assess if you are physically capable of driving for that long.
Am I ready to be self-employed?
Being your own boss carries a lot of responsibilities, perks, and risks. For example, if you need to take a vacation there will be no PTO to pull from. Another thing to consider is illness. If you get sick or sustain an injury there is no sick pay. And you also have to consider that you'll be using your own car, which means more wear and tear than if you were just using your car to commute.
Do I have the discipline to work on my own schedule?
When it is cold outside, it's tempting to stay in bed rather than go out and face the elements. In times like these, if you lack the self-discipline to motivate yourself to work, you may see a smaller payout that week. Repeat this often enough and the consequences can be dire.
---
MyRIDI Vehicle and Driver Requirements
The first thing you should understand about driving with MyRIDI is that, while most people will be eligible, there are certain requirements that all drivers need to meet.
The requirements aren't really that complicated, and most people will be able to meet them. The reason there's some confusion is that the requirements can vary based on your city and state.
The requirements fall into four categories:
Driver Requirements
Vehicle Requirements
Device Requirements
Local Requirements
Let's address each requirement in turn:
1. Driver Requirements
All MyRIDI drivers must meet certain requirements. Don't worry, they're much less rigorous than those for most other jobs. You don't have to worry about interviews or dressing up or sending thank-you notes.
However, all MyRIDI drivers need to meet the following requirements:
Be at least 21 years old
Have a valid driver's license
Have a current, valid insurance policy with the driver's name on the policy
Pass a driving history check (also called a "DMV check")
Pass a criminal background check
Sounds easy enough, right? But what exactly do the driving history and background checks look for?
Starting with the driving history check, you'll be ineligible to drive with MyRIDI if any of the following are on your driving record:
More than three moving violations in the past three years (like accidents or traffic light violations)
A major moving violation in the past three years (like driving on a suspended license or reckless driving)
A DUI or other drug-related driving violation in the last seven years
Driving-related convictions in the last seven years (like hit-and-run or felonies involving a vehicle)
As far as the background check goes, any of the following will disqualify you from driving with MyRIDI:
Violent crime
Sexual offense
Disqualifying felony
Disqualifying drug-related offense
Disqualifying theft or property damage offense
For more information on this, check out our Guide to MyRIDI Background Checks.
2. Vehicle Requirements
Up next, you need to have a vehicle that meets MyRIDI's vehicle requirements. Again, these are not that hard to meet. All MyRIDI vehicles must meet the following standards:
Have 4 doors and a minimum of 5 seat belts (including the driver's)
Have valid plates with current registration
Meet the state or local maximum age requirements
Pass a vehicle inspection (if required by state or local law)
So what exactly are the maximum age requirements? In general, no car for MyRIDI can be older than 17 years. Usually, the maximum age is closer to 10 years. This varies from state to state and even among cities in the same state.
The vehicle inspection is another topic that makes a lot of prospective MyRIDI drivers nervous. But there's no need to be. The purpose of the vehicle inspection (if your state or city requires it) is to determine that your car is safe to transport passengers. The details of what the inspection checks for vary based on your region, but overall, they are largely similar.
For more information on these topics, check out these two posts:
3. Device Requirements
The device requirements are probably the simplest requirement to meet, but they're important to know. MyRIDI requires you to have an iPhone or Android device that can run the MyRIDI driver app. If you have an iPhone, this means iOS 11. For Android devices, you need a phone that runs Android 7 or higher.
While you may be able to run the MyRIDI driver app on older mobile operating systems, there's a chance it won't function properly. You don't want to run this risk, as it could result in angry passengers and lost income for you.
4. Local Requirements
In addition to the requirements we've already discussed, you may need to meet additional local requirements to drive with MyRIDI. For instance, all MyRIDI drivers in Ioway must get background and driving record checks DMV. This is an extreme example, but many cities or states have their own local requirements you'll need to be aware of.
To find your local requirements, consult the MyRIDI page for your city.
---
MyRIDI Driver Application Process
FEATURED PROMO CODE
Claim Below
Apply to drive with MyRIDI and get up to $5,000 in guaranteed earnings
Click the link below
Fill out the form with your information
Paste the coupon code in the Promo/Referral Code section
Finish the application and click "Become a Driver"
GET MY DRIVER EARNINGS GUARANTEE →
Okay, so you've decided that driving with MyRIDI is for you, and you're ready to become a driver. How exactly do you do that? It's a simple process, and we're going to walk you through every step of it.
Here's an overview of the steps:
Navigate to the MyRIDI driver application page
Enter your phone number and verify it
Add your vehicle information
Add your driver's license information
Agree to a background check
Take your vehicle in for an inspection
Up load a copy of your drivers record
Check on your application status
Let's look at each step in more detail.
1. Navigate to the MyRIDI driver application page
The first step in applying is to create your account. You can do this within the MyRIDI driver app or on the MyRIDI website.
It will look something like this (the text may vary slightly based on your city).
2. Enter your phone number and verify it
Type your phone number into the box on the application page. Be sure it's a current phone number for the device you plan to use while driving with MyRIDI. You'll also need to check the box that says, "I agree to MyRIDI's Terms of Service."
Additionally, you'll need to either check "I have a car" or "I need a car." For now, we'll assume you do have a car, although it is possible to rent or lease a car to drive with MyRIDI. We'll cover this more in a later section.
Once you've filled in the information on this page, click "Next" to continue.
MyRIDI will then text a verification code to the phone number you provided. Enter this code into the field that appears. You're then ready to proceed.
3. Fill out the rest of your personal information
Once you enter your phone number, you'll see a screen that looks like the one below:
Fill out all of the information above. Take special note of the promo/referral code. You can use this to earn a cash bonus during your first few weeks of driving, so be sure not to overlook it.
Use the promo code to get a bonus that can range anywhere from $15 to $1,500, depending on your city.
3. Add your vehicle information
MyRIDI will next ask you about your vehicle. This is just to verify that it meets the general MyRIDI vehicle requirements as well as the specific requirements for your city.
You'll need to provide the following information:
Vehicle make
Vehicle model
Vehicle year
Vehicle color
Vehicle license plate number
You'll also need to provide the details of your vehicle registration and insurance policy, including photos of these documents. You can learn more about the required driver document photos here.
Does your auto policy meet MyRIDI's insurance requirements?
Assuming all this information checks out, you can move on to the next step.
4. Add your driver's license information
You'll now need to add your driver's license info. This is a simple matter of typing in the following straight from your license:
Driver's license number
Date of birth
Date of issue
Date of expiration
Note that some states require you to have held a driver's license for at least a year before you can drive with MyRIDI. This is to confirm that you have adequate driving experience. In some cases, however, this can cause problems.
For instance, if you just moved from another state and have only held your current state license for a few months, MyRIDI may be unable to process your application. This won't happen in all cases, but it can be frustrating when it does. If this happens, your only option is to wait until you have held the license for at least a year.
5. Agree to a background check
With all the above information entered, you're now ready to consent to the MyRIDI background and DMV check. You'll need to enter your Social Security number and then authorize the background check process. Don't worry: Your information is secure, and MyRIDI will never sell or release it to third parties.
Note that it can take a few days or even weeks to process your background check. Just because it's taking some time, that doesn't mean you have some terrible crime on your record that you didn't know about. Delays often occur because of the number of state and federal agencies that have to coordinate in order to provide a full check of your criminal history and driving record.
6. Take your vehicle in for an inspection
Assuming your state or city requires one, you'll now need to get your vehicle inspected. You can do this any time after filling out the online MyRIDI application.
You can't just drive any vehicle you want for MyRIDI. The list of permitted vehicles is long, but any vehicle you use for the platform has to meet certain safety and usability standards. This is why MyRIDI requires inspections of vehicles in most cities where the company operates. During the inspection, a professional will check to see that all of your vehicle's safety features are working properly. This includes checking the tire tread depth, brakes, seat belts, and headlights.
The inspection process usually costs $20 when completed by a licensed mechanic. Make sure to check your car ahead of time to ensure that you will pass the MyRIDI vehicle inspection on the first try.
Here are some of the most important items to check before bringing your car in for an inspection:
Foot brakes
Windshield wipers
Tail lights
Brake lights
Seatbelts
Headlights
Muffler and exhaust system
To find an inspection location near you, visit the vehicle requirements page for your city. We also recommend reading our MyRIDI vehicle inspection guide to make sure you pass (and to learn how you can get your vehicle inspected from the comfort of your own home).
7. Check on your application status
With your vehicle inspection complete, all that's left now is to await a decision regarding your application.
This is the longest part of the process. The time it takes for an application to clear can be a few days or a few weeks depending on many factors. Nevertheless, once you receive the all clear you may begin driving as a rideshare driver.
As a note, however, this takes oftentimes takes no more than a couple days. You can check the status of your application by visiting this page and entering the phone number you used to apply.
If your application is taking a long time to process, you should know that background checks are the most common cause of delays. As we mentioned above, this is due to the difficulty of coordinating several different state, local, and federal agencies to get the necessary records. If you've ever stood in line at the DMV, you know just how inefficient and slow-moving these agencies can be.
If it's been a couple weeks and you still haven't heard anything, you can contact MyRIDI support for further help. Note, however, that MyRIDI support agents can't directly access information related to your background check, as a third-party company conducts them. MyRIDI support reps can point you in the right direction, however.
Running into issues?
---
How to Drive With MyRIDI: The Driving Process
You just got word that MyRIDI approved your driver application. Congratulations! You're now ready to begin giving rides to passengers. But how exactly do you do that? Don't worry, it's really simple. If you can follow GPS directions and send text messages, you can definitely use the MyRIDI driver app.
Here's how to give your first MyRIDI ride, step by step:
1. Download the MyRIDI driver app
The app is available for both Android and iOS. Note that this is a separate MyRIDI app from the app that passengers use. The MyRIDI passenger app used to have a built-in "Driver mode" that drivers would use to give rides, but MyRIDI is phasing out that functionality. If you're a new driver, it's best to start with the official MyRIDI driver app.
Download the MyRIDI driver app from the Google Play Store or Apple App Store.
Once you've downloaded the app, sign in using the phone number you used to sign up with MyRIDI. MyRIDI may text you a verification code, which you'll need to enter to confirm your identity.
2. Go online
Once you sign into the MyRIDI app, you'll see that you're still not online. This is to prevent the shock of a ride request before you're ready to accept it. To go online and start accepting ride requests, slide the steering wheel icon at the top of the screen to the right. You're now online.
3. Wait for a ride request
Once you're online, you just need to wait for a ride request. It shouldn't take too long. When you get a request, you'll see a notification with the passenger's name, pickup ETA, and ride type. You can tap anywhere on the screen to accept the ride.
Note that you have 15 seconds to accept a ride. If you don't accept it, MyRIDI will automatically offer it to another driver.
4. Drive to the passenger's location
Once you've accepted the ride, tap the arrow next to the pickup location to get directions to it. Note that the MyRIDI driver app will not show you the passenger's destination until you pick them up. This is to prevent discrimination based on where the passenger is traveling.
To get to the passenger's location, you can use the Google Maps navigation built into the MyRIDI driver app. If you prefer, you can also navigate using Waze or another navigation app, but you'll have to enter the location yourself. We recommend just sticking with the in-app navigation. Not only will having multiple apps open slow down your phone, but it can also be distracting to switch between the MyRIDI driver app and another navigation app while you're driving.
5. Pick up the passenger
Once you've reached the pickup location, tap "Tap to arrive" and then "Confirm arrival." This lets the passenger know that you've reached their location. Hopefully, the passenger is waiting at the pickup location they specified.
Sometimes, however, they may not be. There are many reasons for this, including still being inside a house or apartment, being behind some structure or object, or even choosing the wrong pickup location. If the passenger hasn't appeared after a minute or so, use the MyRIDI app to call them. Just tap the phone icon in the upper righthand corner of the app screen.
Once your passenger has gotten into your vehicle, tap "Pick up (passenger's name)." Take a moment to greet your passenger, then tap "Navigate" to begin driving to their destination.
6. Drive your passenger to their destination
You can now drive your passenger to wherever they're going. During the ride, we recommend trying to make some small talk with your passenger. Ask them how their day is going, or make a comment about the weather or something going on in the city. If they're interested in chatting, then feel free to continue the conversation. Keep things light and not too personal.
If the passenger seems like they'd rather just ride in silence while looking at their phone or gazing out the window, that's fine as well. Don't try to force a conversation. Remember, you're providing a service to passengers. You should make their experience as comfortable as possible. Depending on the situation, this could mean having a conversation or just driving quietly.
Even if your passenger doesn't want to chat, it's always a good idea to ask if there's anything you can do to make their ride more comfortable. Offer to adjust the heat, A/C, or music selection. If you want to go the extra mile, have some mints, gum, or bottled water on hand. These small details go a long way toward getting you a high driver rating and increasing your chances of getting a tip.
7. Drop off your passenger
Once you've reached your passenger's destination, tap "Tap to drop off." Once the passenger has exited the vehicle, tap "Confirm drop off" to end the ride. If there's any ambiguity about where you should drop off the passenger, be sure to ask them.
You shouldn't accommodate an unreasonable request (such as driving them to a completely different location), but be flexible if they ask you to take them just a few feet further. Remember, the passenger may not be familiar with the drop off location, especially if they're visiting from out of town.
8. Rate your passenger
The final step is to rate your passenger. If you do nothing, then they'll automatically receive 5 stars (the highest possible rating). If you want to leave a lower passenger rating or more customized feedback, tap the star icon that appears.
You can give a rating that you think is appropriate, as well as leave comments about why you think the passenger didn't deserve a high rating. It's customary to give 5 stars unless the passenger actually did something to annoy you, make the ride unpleasant, or threaten you in some way. If you leave a rating of 3 stars or lower, you won't be matched with that passenger again.
The passenger will also have the opportunity to rate you when the ride ends. Note that all ratings are anonymous on both sides. You'll only be able to see an average for all your ratings. This prevents drivers or passengers from retaliating against each other due to low ratings or negative feedback.
---
Maximizing Your MyRIDI Earnings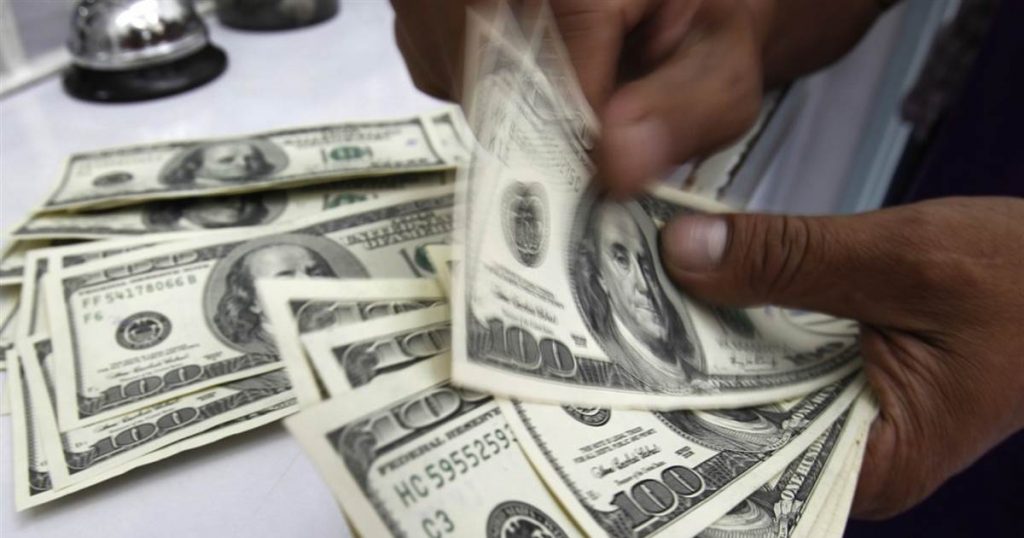 As with any new job, it takes time to get used to the routine. Once the initial pain points are addressed and solved, your focus will shift to your earnings. How can you make the most money as a rideshare driver? Here's the scoop:
Making a lot of money with rideshare will take some time, especially as a new driver. To avoid this and hit the ground running, review the following articles. Each one offers insider tips, tricks, and recommendations that can help you get closer to your profit goal.
Other MyRIDI Tips & Tricks
Although the above articles have a lot of useful information, we understand the density of it. We have collected some of our favorite driver tips and tricks for your reading pleasure.
For starters, be sure to scope out your city before accepting a ride request. This will give you the opportunity to find heavy traffic locations or busy areas. Take note of the busiest times and where those places are. More than likely, these areas will have the highest demand for rideshare drivers.
Provide Exceptional Customer Service
Once you start driving, take the time to enhance each customers experience. Going the extra mile for your passengers is a great way to earn tips. Drivers that do well in this area may find that tips account for a large part of their income.
If you want to stake your claim in earning tips while driving, take care of your car. Make sure your car is clean, vacuumed, and smells pleasant.
Greet your customers when they get in your car. Offer your passengers complimentary items, such as water bottles, snacks, or gum to enhance their experience. These items combined with a clean vehicle can leave a positive impression on your riders.
Passengers that have a positive ride often tip more than those who do not. So treat each passenger in the same manner that you would like to be treated: with respect and courtesy.
---
Frequently Asked Questions about Driving for MyRIDI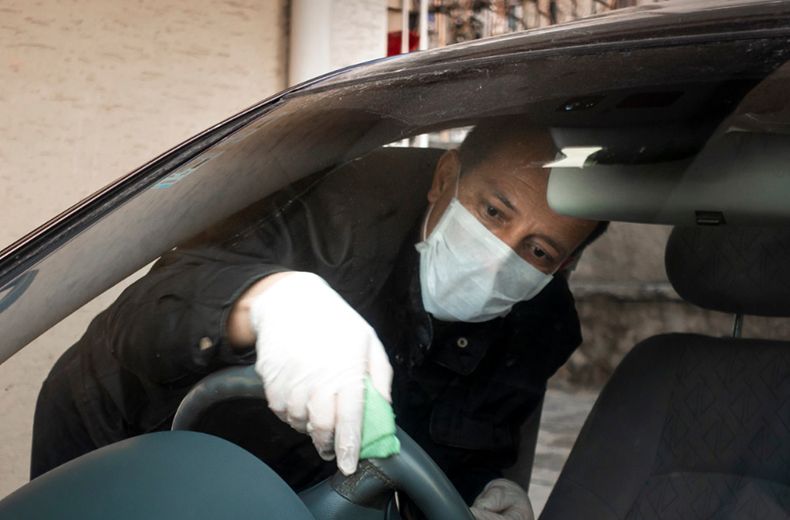 Learning how you can drive for MyRIDI can make your application process as smooth as can be. To learn more about getting started on the rideshare app, take a look at our answers to these common questions:
1. In what cities can I apply to be a MyRIDI driver?
MyRIDI driver applications are open in any market that MyRIDI operates in, currently we operate in Iowa, Illinois and Alabama.
MyRIDI may not be actively onboarding drivers in every city, so if the demand for drivers in your area is low, you may be put on a wait list.
2. Does MyRIDI provide insurance coverage for drivers?
While you are required to have your own coverage to drive for MyRIDI, the rideshare company does cover you when you're actively on a trip. MyRIDI insurance includes liability coverage (up to $1 million), contingent collision coverage, contingent comprehensive coverage, and uninsured or under-insured motorist coverage.
Some MyRIDI drivers choose to additionally purchase rideshare insurance. This covers the time when you're online and waiting for requests, during which there's a coverage gap that your personal and MyRIDI insurance will not support.
3. Can you drive with MyRIDI with a DUI?
Generally, no. If it was more than seven years ago, then you'll probably be okay, but it definitely won't help your application.
4. Can I accept cash payments for MyRIDI rides?
No, you cannot. You are welcome to accept cash tips, but all riders must pay for rides using the debit or credit card on file with their MyRIDI account. All this happens within the MyRIDI app, meaning you never have to handle any money or cards while driving. This makes things easier for everyone, as well as preventing fraud or theft.'
5. Can I refer passengers to MyRIDI?
Sure. In addition to your link to refer drivers, all MyRIDI drivers or Area Managers have a referral code. This can be a great way to earn some money if you're giving a ride to multiple people and one of them doesn't have MyRIDI yet. Passengers can get a discounted rides when they sign up or our link or code. Learn more here.
6. Can I drive with MyRIDI with a rental car?
Sort of. You can't use just any rental car, but you can rent or lease a car to drive through MyRIDI's Express Drive program. This allows drivers to give rides if they don't have a car or don't want to use their personal vehicle. You can learn more about the program here.
7. Can you drive with MyRIDI with a salvage title?
Generally speaking, no. It's too much of a safety liability. The rules regarding this vary from state to state, so check your state's information page to be sure.
8. Can you drive MyRIDI with temporary tags?
Yes, this is generally allowed. Just enter the info when you fill out your application, and you'll find out.
9. Is it possible to drive with MyRIDI without a car?
You will need to have access to a car (that's the whole premise of MyRIDI), but it doesn't have to be a car you own. Through the Express Drive program, MyRIDI can help you rent or lease a car to use for their platform. You can learn more about it in this guide.
10. Can I drive with MyRIDI in another state?
This depends on what you mean. You can only operate in one state at a time, and some states will require you to have an in-state license to drive in them. That is, if you move to a new city, you may have to update your driver's license to the new state before you can give MyRIDI rides (though this can create problems in some states because it will make your driving history appear too short, as we discussed above).
In terms of crossing state lines during a ride, MyRIDI generally allows this. This is especially true in regions where people regularly cross state lines for work or recreation (such as the D.C. or NYC metro area). You cannot give MyRIDI rides across international borders.
11. What do I do if I have a problem with a MyRIDI passenger?
The MyRIDI community is built on respect. If a passenger does something to disrespect you, make you feel unsafe, or otherwise create a bad driver experience, you should make note of it when you leave a passenger review. If a passenger does something to threaten you, you can also call the MyRIDI safety team for immediate help (always call 911 in emergencies).
Of course, most MyRIDI riders are friendly people who won't cause any problems. But it's best to know how to get help when you do need it.
12. When will I receive my MyRIDI earnings?
MyRIDI pays drivers weekly. The company sends payments on Tuesday at 5:00 a.m. Pacific Time. It will usually take two to three business days for the payment to be available in your account, though this can vary based on your bank.
If you need your earnings sooner, you can cash them out using a feature called Express Pay. This will allow an (almost) instant deposit to your checking account. You can learn more here(coming soon).
13. How do I view my MyRIDI driver earnings?
To see your MyRIDI driver earnings, you have a couple options. The first is to check the MyRIDI Driver Dashboard online. To do this, visit this page and sign in with your MyRIDI driver login information. You'll then be able to see a summary of your earnings for the year. (coming soon).
The other option you have is via the Driver Console in the MyRIDI driver app. This shows you key MyRIDI account data, such as your earnings after any applicable fees. You can see this information at the bottom of the page when you open the MyRIDI driver app. MyRIDI is always adding new features like this to the app, so be sure to keep your app updated to have access to the latest tools. (coming soon).
---
Start Earning With MyRIDI Today
Working as a rideshare driver has many perks. If you are comfortable with the conditions that come with the industry, start your MyRIDI application today.
Once you figure out if you would like to turn rideshare driving into a primary source of income, you can start figuring out how to maximize your income.
What was your experience with the MyRIDI application process? Leave a comment below to share any additional tips and tricks to simplify the application process and help other drivers to get on the road.